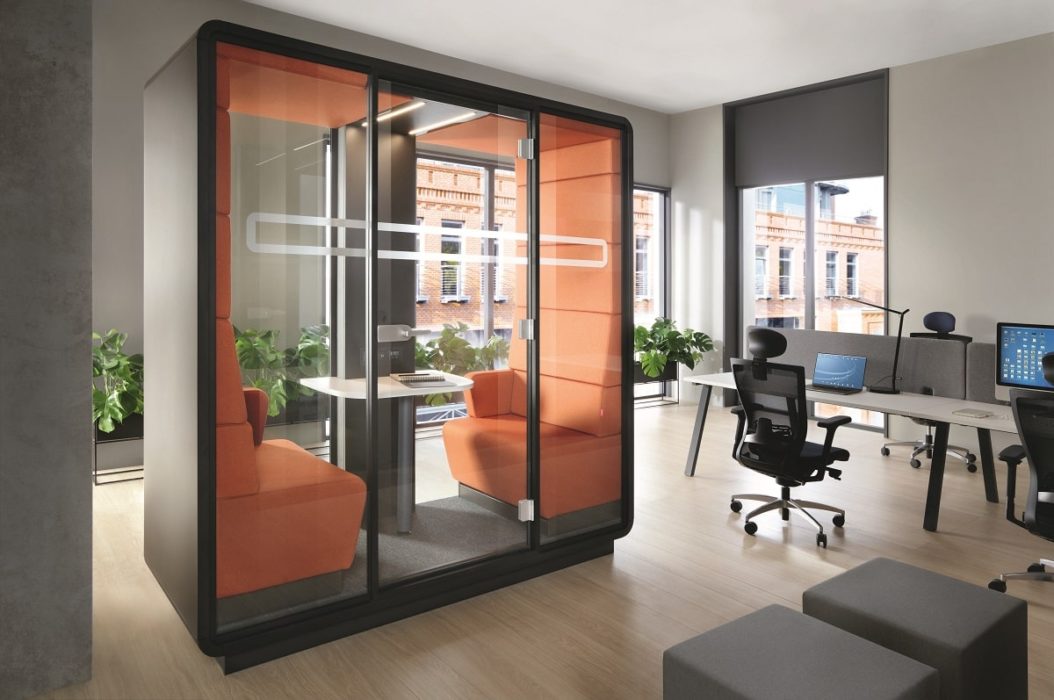 HR is the glue. The vital link between executives and employees. Their part in the roll-out of hybrid working policies is therefore massive. They're the ones understanding strategic organizational needs, listening intently to staff preferences, and developing the systems and processes to harmonize both.
The challenges are clear. How do I ensure effective communication? Collaboration both virtually and in person? How do I maintain accountability? How do I protect my employees from burning out at home? How do I keep remote workers on equal footing with on-site workers in terms of feedback and information?
A lot to think through. The following guidelines will help orient your mind as you craft a unique approach to hybrid work.
Quick look: 5 guidelines for HR managers — hybrid working
Get to understand your workforce's wants first
Define clear expectations
Shoot for seamless connection on-site to at-home
Leverage the office's social functions
Set aside one-on-one time with managers
Aim for "employee-driven" hybrid working. Get to understand your workforce's wants first.
We see hybrid working as an enormous opportunity — a chance to tap into the unique capital of our workforce by empowering each employee to choose when, where, and how they work. A flexible work practice that's tailored to employee preferences will ultimately elevate talent

– says Mateusz Barczyk, Senior Brand Manager, Hushoffice.
Understanding your workforce is the first step. Survey your team — learn how many days per week they prefer to work in the office, from home, etc. Gauge emotions as well — concerns and stress points. Have a long talk. Getting to know hopes and worries well will help you craft a keen working strategy. A mix of open and closed-ended questions is ideal, spurring valuable conversations filled with insight.
Sample employee return-to-work preferences survey
Ideally, how many days would you like to work in the office per week?
What do you like and dislike about working at the office?
What do you like and dislike about working from home?
How do you feel about returning to the office? What are your hopes? Excitements? Concerns?
What office retrofits, investments, or protocols would make you feel more excited or safer about returning?
What did you miss most about the office?
What did you like and dislike most about the office most pre-2020?
What is your home office setup like? Is it inadequate in any way? What would improve your home working experience?
Open space office noise an employee complaint? Consider soundproof office pods — they eliminate office noise for good, allowing productivity to flow for on-site employees.
Pods are an effective office noise solution because each pod is built for a high-volume hybrid work task. HushPhone is a soundproof phone booth for quiet calls. HushMeet is an office meeting booth for 3-4 person meetings. HushHybrid is a video call cabin for video conferences. HushWork.sit&stand desk pod is a private, height-adjustable workspace for heads-down focus. Because they're all acoustic, a fleet of office pods eliminate office noise by trapping those worst sources of it — calls, meetings, and video conferences. All the while, the employee enjoys a perfect space for the task at hand… peace and quiet for a successful call in hushPhone… or premium lighting for a high-quality video conference in hushHybrid… or engineered ambiance that conceals all meeting noise so attendees can tune in and make as much as much ruckus as they wish in hushMeet…