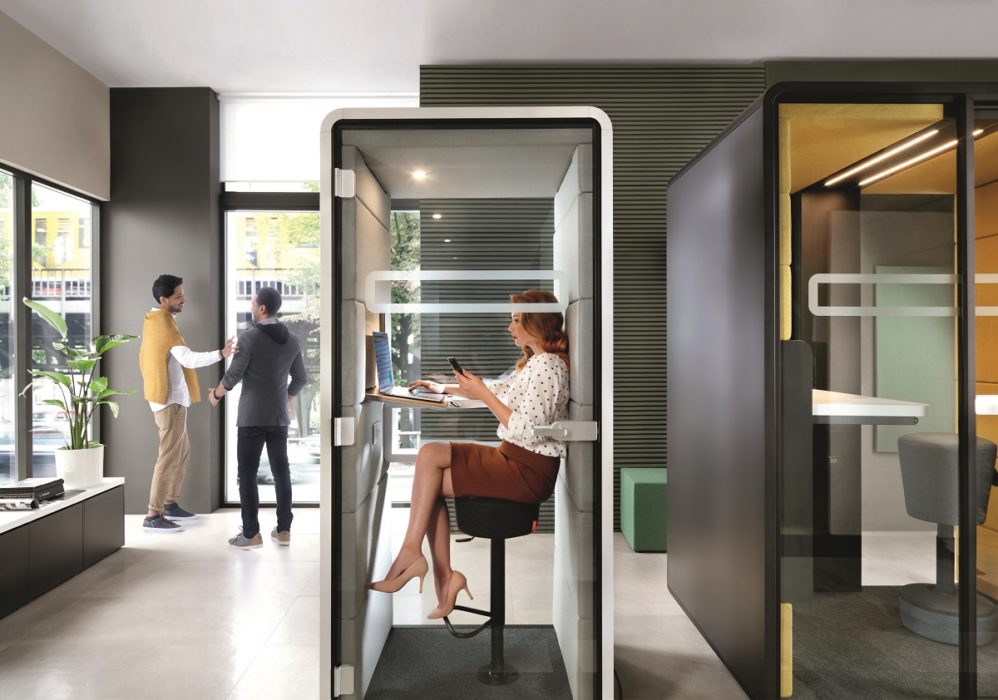 The office helps separate "work" and "life." Without it, many of us struggled to disconnect from our jobs in 2020. Factor in home office environments that were less than ideal. Jerry-rigged ergonomics like working at the kitchen table. The distractions of family members, roommates, and pets. The isolation of not seeing colleagues face-to-face. The result was an increase in burnout.
Hence many are excited to return to the office, even if only part-time. Entering and exiting the office, "work mode" is clocked into and clocked out of daily, and a well-designed office supports healthy work habits. The return is hopeful! But there's growing evidence the open office may contribute to burnout. The good news is a few simple retrofits help address that burnout.
The even better news: making the right changes, a team can realize the full potential of the open office and make it a place where people can thrive.
KEY TAKEAWAYS
An open floor plan can contribute to office burnout. Noise, lack of privacy, and decreased sense of autonomy are all stressors that exacerbate burnout.
Burnout affects 77% of employees. In the US alone, it accounts for $125-190 billion in healthcare spending annually. Its key dimensions: exhaustion, dissociation from one's job, cynicism regarding one's work, and reduced productivity. Research shows burned-out employees are less productive because they're emotionally unengaged.
Employees are 3X more likely to burn out today than they were pre-pandemic. This stat illuminates one of the hybrid office's roles: to separate "work" and "life." A functional hybrid office is a respite for those struggling with distracting home office setups.
How to address burnout in your open office? Educate on its severity, invest in private spaces like office quiet pods, create outdoor work areas, encourage personal days, and require paid vacations.
Office quiet pods are smart investments for any organization with a burnout problem. Pods eliminate noise, a main open office stressor. They also give privacy and a feeling of autonomy over one's space. A team with more command over their bandwidth is more productive and healthier.
Office burnout is a hazard of modern life. The World Health Organization (WHO) has recognized it as an "occupational phenomenon" in their International Classification of Diseases, calling it a syndrome "resulting from chronic workplace stress that has not been successfully managed." According to WHO, office burnout has these key dimensions: energy depletion, exhaustion, dissociation from one's job, cynicism regarding one's work, and reduced productivity.
Deloitte reports 77% of US workers have experienced burnout. And over half of this 77% have burned out more than once. A 2017 survey from Kronos reveals 95% of retail employers believe burnout is "sabotaging their workforce." It's a national crisis.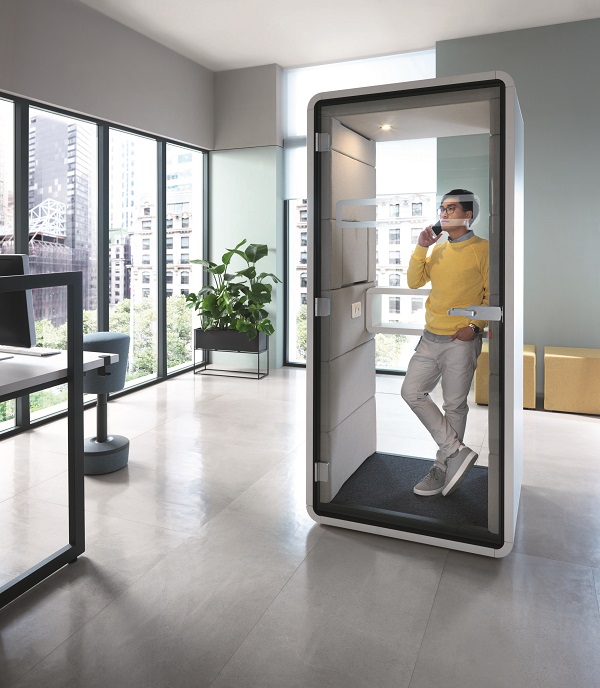 5 Tell-Tale Signs of Office Burnout
Increased absence and tardiness
Negativity, cynicism regarding work
Decreased output
Dissociation and exhaustion, both physical and emotional
Physical stress (headaches, stomachaches, chest pain, etc.)
The bottom line: burned-out employees don't produce.
Delos is a team of researchers and scientists advancing wellness in the workplace. They know their numbers on burnout and understand the "occupational phenomenon" well. Their greatest insight: