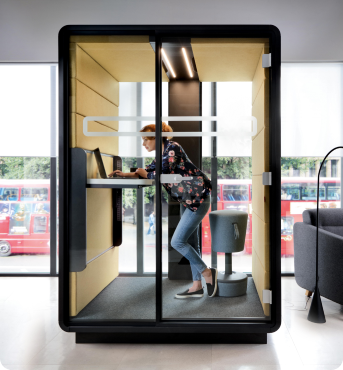 Even during office meetings, be yourself.
Read more
HUSHWORK.SIT&STAND - ACOUSTIC CABIN FOR FOCUSED SOLO WORK IN STANDING AND SITTING POSITION
We weren't designed to sit for eight hours each day. Desk height adjustment within 2 seconds, countertop height, in the range of 670-1250 mm / 26-49 in.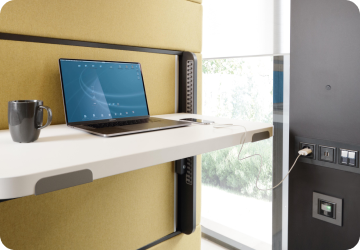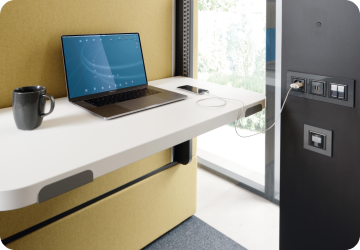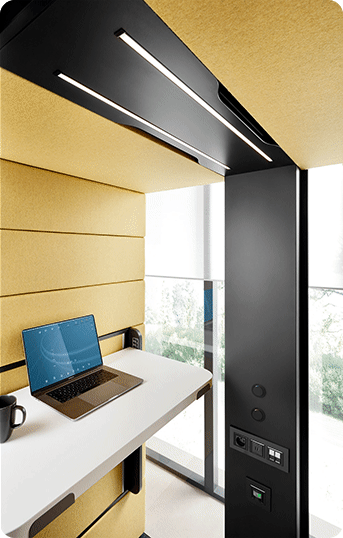 IDEAL ACOUSTIC THROUGH THE FINEST DETAILS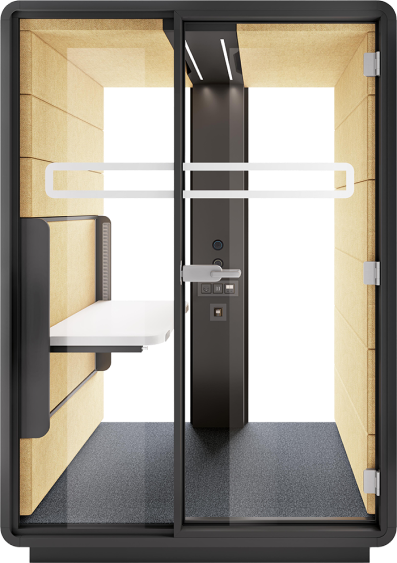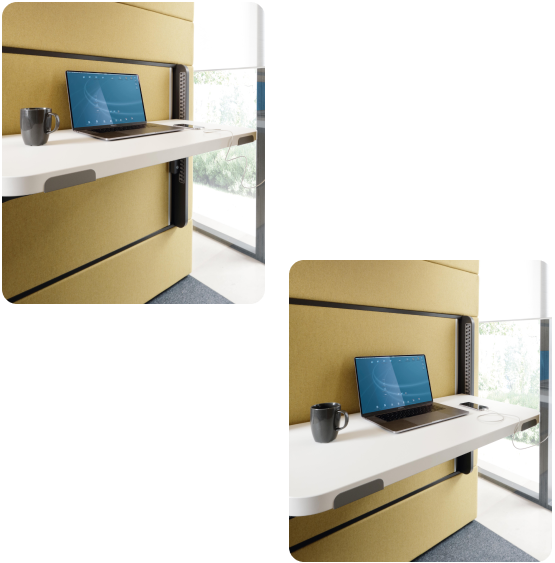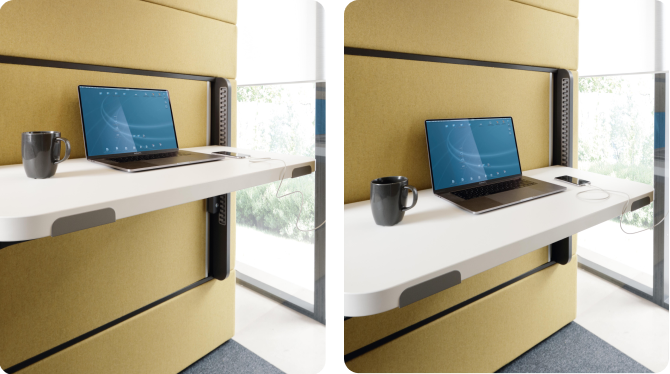 What is Hush in real life?
We test our products with cutting edge technologies in professional environments. Our team is committed to bringing the best possible solutions to the market.
Open office noise is the volume of blaring TV (~70 dB). HushPhone takes this noise and converts into 36dB: a decibel level as peceful as the sound of singing birds.
Inside Hush, every conversation is converted to the volume of a whisper, and can barely be heard from outside.
anti-virus coating
in each hush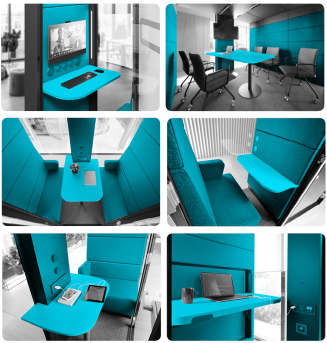 Safe space under control
Protection against viruses and microbes