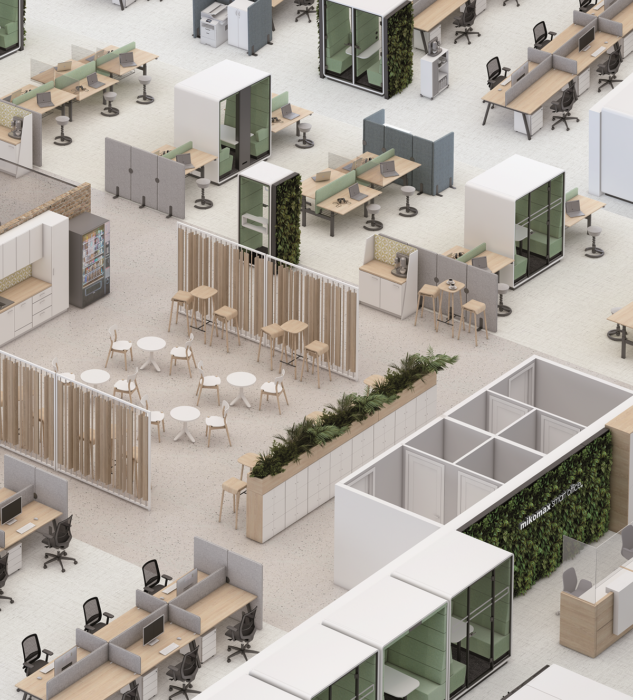 Worker preferences have shifted markedly over the past two years towards hybrid work model. Though employees desired fully remote flexibility mid-2020, only 37% of the workforce now feels more productive at home than in the office (as opposed to 48% last year). And though 88% still want to choose their working hours, a third don't want to work from home at all.
The shift towards hybrid work is in part because employee engagement starts to taper off, and anxiety about the future starts to increase when working from home more than two days a week. The sweet spot? 3 days on-site per week. Employees now demand healthy working patterns. Work-life balance has even overtaken comfortable salary among workers' priorities.
These statistics help answer the million-dollar question: what is the office's role in a hybrid work world?
Key takeaways: the office's role in a hybrid work world
Effective workplace for those who don't work well from home
Safe space — a constant in an uncertain world
Physical divider between "work" and "life"
Perfect soundscape, office zone to office zone
Watering hole for socialization and collaboration
Amenity
Petri dish; where organizational culture "happens"
A flexible asset that adapts, giving a team resilience
An effective workplace. The office is a haven for those who have imperfect home office environments or simply don't work well at home.
For those who struggle to focus at home, the office is an essential sanctuary. The trick is smart design. Open areas should be balanced against safe, enclosed working and meeting spaces like phone pods and video call pods. Autonomy is the idea — giving employees total control over how they work down to the light setting and desk height of their workspace

– offers Mateusz Barczyk, Senior Brand Manager, Hushoffice.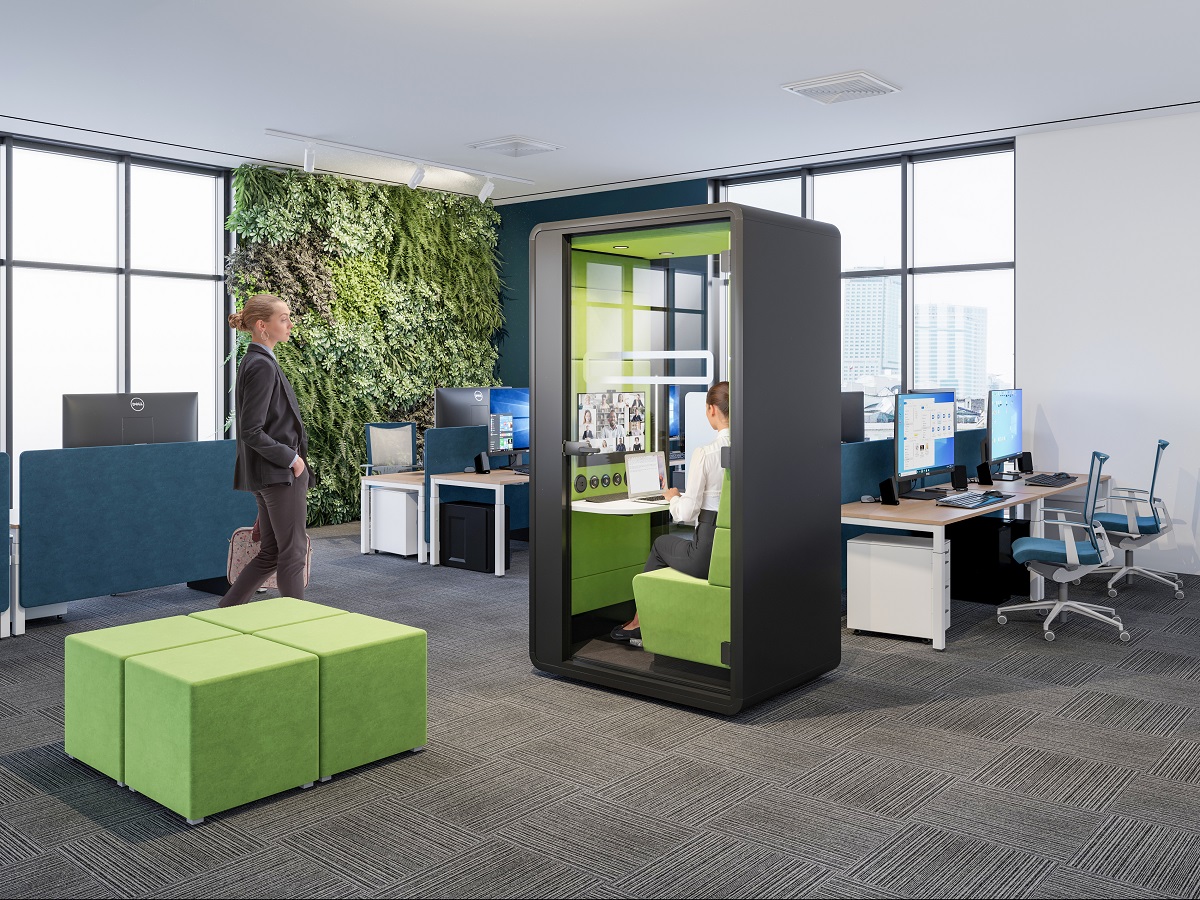 Blurred lines between "work" and "life." Distractions in the house. Lack of in-person collaboration. Unhealthy amounts of solitude. The physical toll of makeshift workstyles (slouched on the couch or hunched over the dining room table). No matter how you spin it, working from home full-time is an imperfect solution, even for those who enjoy it more often than not.