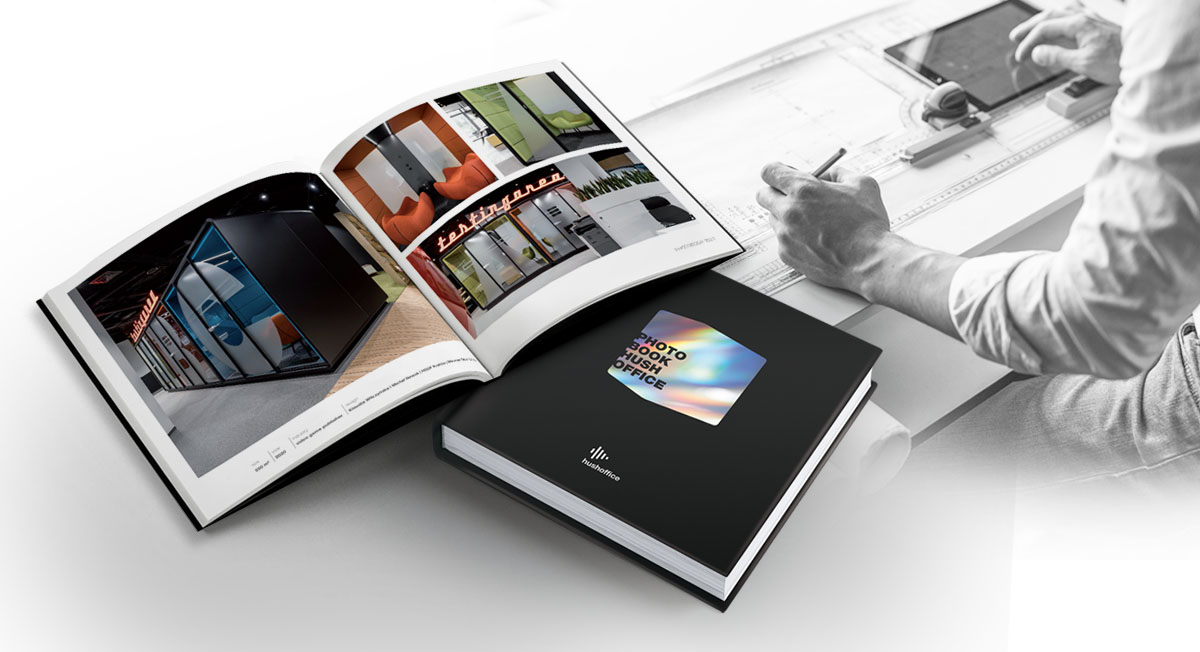 The latest edition of Hushoffice Photobook has just been released. A review of office designs that presents welcoming, safe and productive workplaces carried out for FMCG, pharma, telecom, banking, insurance and software companies.
Despite such a vast scope of industries all the office fit-outs featured in Hushoffice Photobook have one common denominator – the need to provide companies' teams with efficient working environment by designating private and collaborative spaces, adapted to current business needs and individuals' preferences.
Hushoffice Photobook shows that these requirements are met by including acoustic workpods into office plan. The need for an intimate zone to have a private call or for a spot to hold an energized team meeting can be easily, quickly and cost-efficiently fulfilled with office phone (or video conversation) booths and meeting pods.
We are delighted to be able to share our approach to office design in Hushoffice Photobook. Each of these fit-out projects has been a great discovery and a challenge for us. And it's with a great interest that we observe the office design increasingly negotiated and inclusive process, with our customers' employees deeply involved into the planning of their new workplaces.

– lends Mateusz Barczyk, Senior Brand Manager in Hushoffice
The 2020/21 edition of Hushoffice Photobook can be seen in full here: