At June 12–14 we will be presenting a new line of acoustic booths during NeoCon 2023 in Chicago. It is the first time that the hushFree line will be presented at a U.S. fair. The newest line is a brand response to current employer and employee needs in the field of agile and hybrid work. We will be showcasing the new hushFree range of acoustic pods on the 7th floor in the Merchandise Mart, at booth 7-8038.
Today's office should be even more flexible, providing more ease to employees who have adopted hybrid work as standard, and the office must meet the requirements of people with different work styles. In one sentence: More freedom is needed. That's why the hushFree line has been made.
By both analyzing the market and listening to our customers, we came to a strategic conclusion. The most important and desirable feature of an office is the freedom to choose where and how to work. And we interpret this freedom of choice in two ways. Firstly, the layout of the office itself should offer space that is divided into zones, guaranteeing adaptation to many work styles. Different conditions should be presented by the areas for heads-down work or for discussing group projects; and yet another style of functioning should offer space for rest or pleasant conversations. The second method of interpretation needed for office freedom strictly concerns office furniture. Our new line meets these expectations. The user can not only choose a specific booth for a specific task – working alone or with a group of colleagues, but the interior of the pod is also subject to selection. You can arrange an acoustic cabin with dedicated sofas or other furniture inside, or even order an empty booth and take care of its arrangement yourself. Feel free to talk, to meet, and to work with the new hushFree acoustic pods

– says Mateusz Barczyk, Senior Brand Manager at Hushoffice.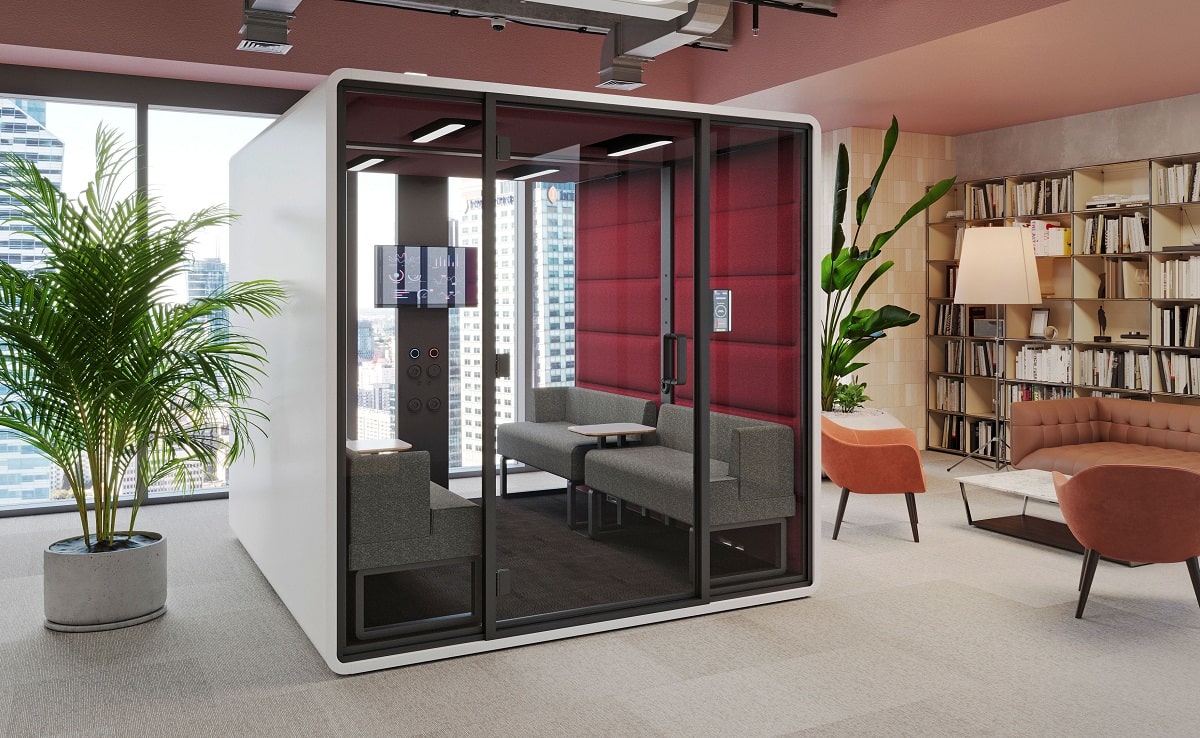 HushFree for the first time in the U.S.
Each pod in the hushFree line provides the freedom to choose where and how to work while maintaining the highest acoustic comfort. This new line of acoustic pods for work and meetings from Hushoffice offers ISO 23351-1:2020, class A acoustic solutions with a completely refreshed pod interior — new acoustic panels available in nine colors, extremely efficient ventilation with ultra-quiet fans, new 500 lux lighting, and flexible pod configurations and furnishings — all to provide users with an acoustically comfortable space to effectively work in whenever they need focus and comfort in the workplace.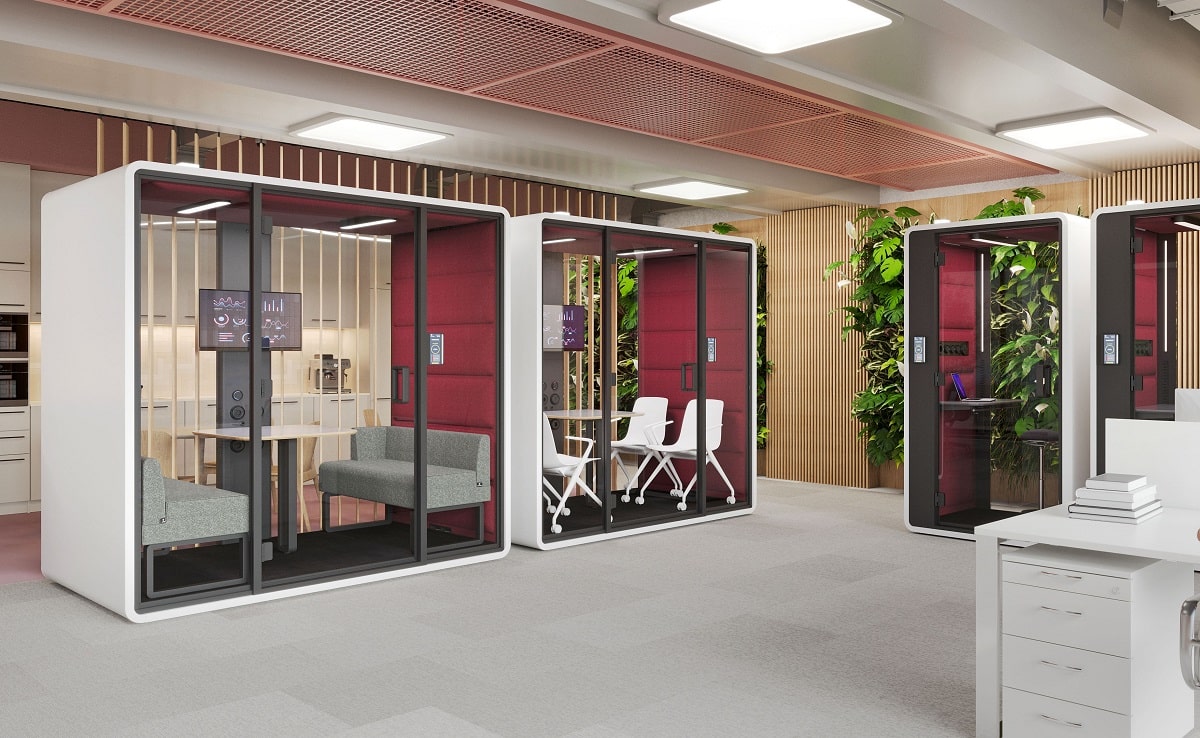 HushFree line is based on three products: hushFree.S, hushFree.M and hushFree.L Moreover, for the first time we will show hushFree.Access.M – being adapted for use by those with mobility limitations (ADA compliant). You will also be able to try the former offerings of the brand for yourself. At the disposal of visitors will be hushAccess.L, hushHybrid, hushWall, hushMeet, and hushPhone.
Find us on the 7th floor at booth 7-8038, in the Merchandise Mart during NeoCon from June 12–14, 2023.