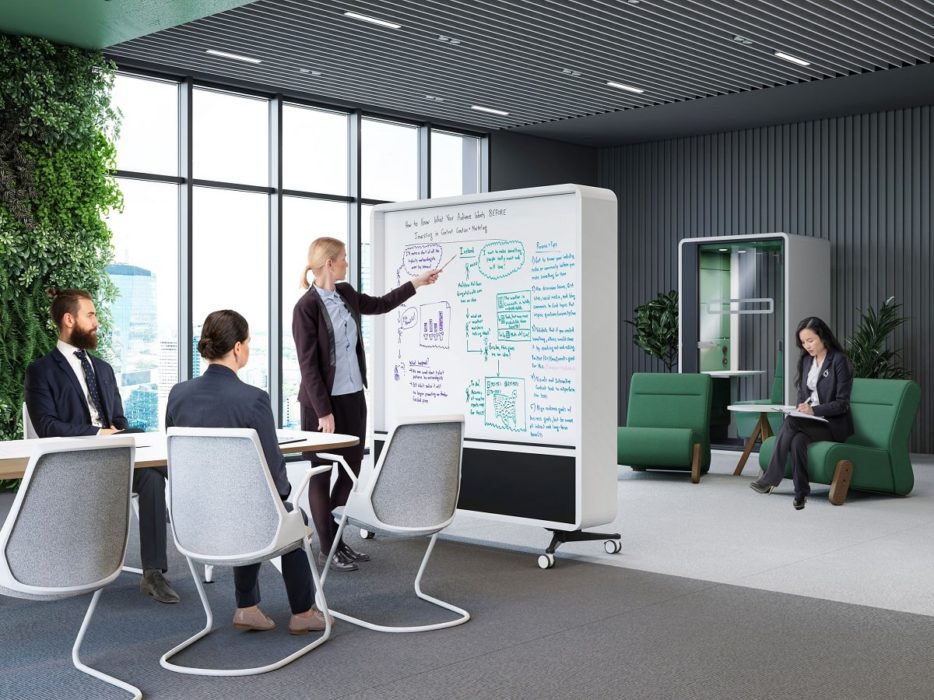 Agile, hybrid, and flex office spaces are catching on. The idea: bring people and technology together in the most efficient way possible. Consider the following 4 essentials as you become more agile.
Key takeaways: 4 essentials of an agile office
Open-plan benching

Several breakout spaces

Office quiet pods

Places to meet
Open-plan benching
Agile work environments are flexible work environments. They're environments where employees have free reign to work when, where, and how they want to. Open, shared spaces are a crucial aspect of this type of office. They let agility happen at its own pace

– says Mateusz Barczyk, Senior Brand Manager, Hushoffice.
Its low-key atmosphere allows flowing communication between project teams. Transparency among departments. Camaraderie. By design, open spaces are livelier. They're animated by discussion and activity. They can be uniquely dynamic, making them a staple in an agile layout, which caters to change itself.
Here, extroverted employees thrive. So do those excited by commotion — by a faster-paced vibe and sporadic chit-chat. It's an apt area for anything informal, too. Ad hoc status updates, innovation sessions, kick-offs, etcetera.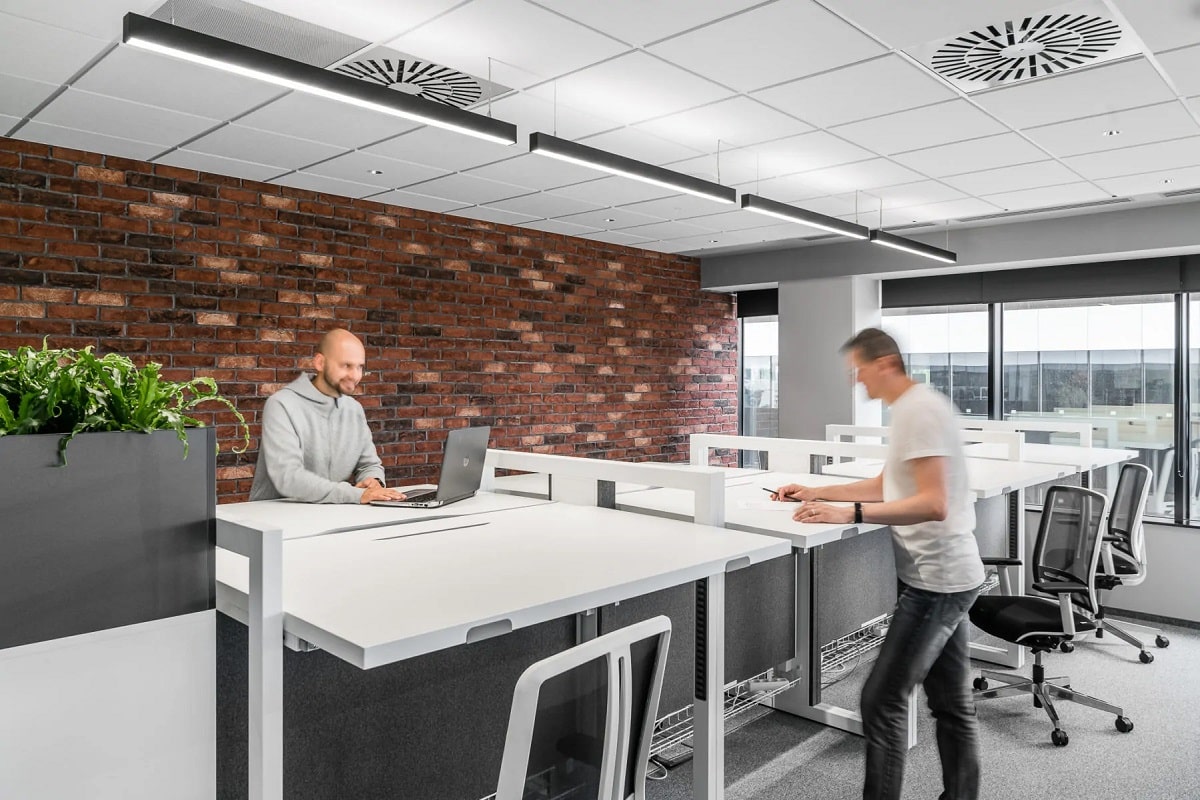 The open plan is also where significant culture happens.
Because it's the main touchpoint for working and being together. It's like a watering hole. Here, people connect. Relationships bud. Energy circulates. A healthy sense of team evolves. Work gets done in the most inspired mindset.
Open benching is space-efficient, too.
You can comfortably fit a high density of workers at compact bench-style desking.
To keep it flexible, pick flexible solutions for your open-plan area….
Flexible equals agile.
● Modular open plan benching that can be easily reconfigured
● Freestanding, height-adjustable desktop privacy panels for acoustic, visual, and architectural privacy
● Mobile office partitions to section off or sub-divide the space as needed (see the hushWall extra large room divider)
● Lightweight, ergonomic computer chairs and office equipmentHeight-adjustable desks (see STAND UP R, a dual-