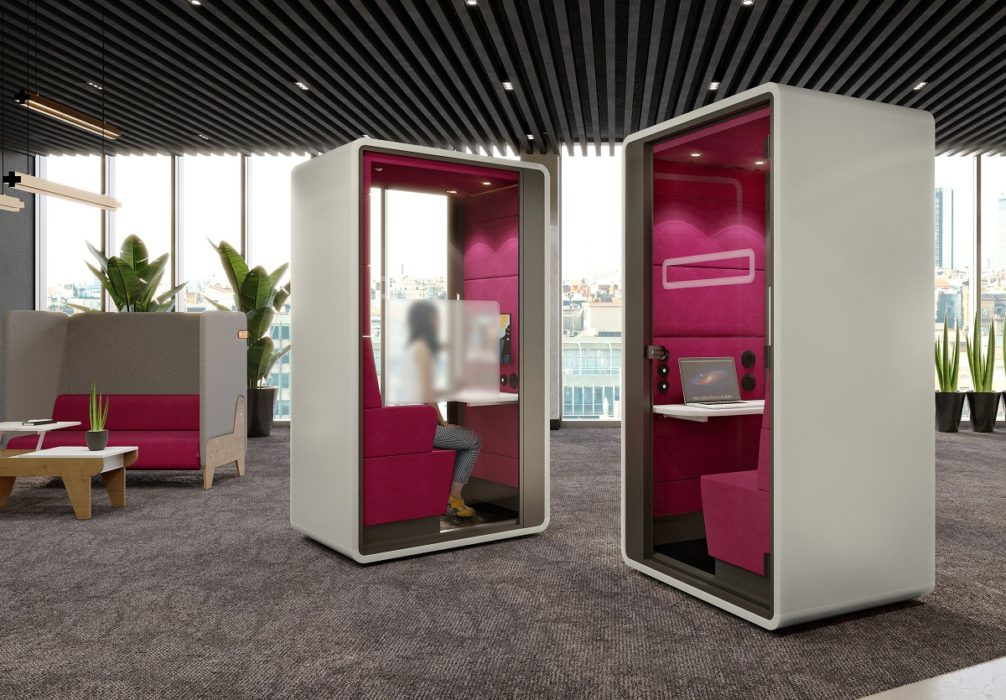 We're thrilled to announce the latest addition to our office booth line – hushHybrid. Fully furnished, fully equipped, and comfortable, hushHybrid is a single-person acoustic office pod for successful video calls. Compact and mobile, slightly larger than hushPhone, slightly smaller than hushWork. Small yet spacious, hushHybrid has the perfect dimensions for tight layouts.
Hybrid team? Fighting a noisy or distracting floor plan? HushHybrid is a flexible fix.
Check out hushHybrid's product page
HushHybrid acoustic office pod for needle-moving, high-value, confidential video calls.
Expert's opinion

Video conferencing is a driver in a hybrid world. It's how we connect from afar, align and progress. Many offices lack spaces for these calls. We designed hushHybrid to answer this need. It's acoustically perfect. It's mobile and compact. HushHybrid gives an organization more flexibility in their floor plan.

– says Mateusz Barczyk, Senior Brand Manager, Hushoffice.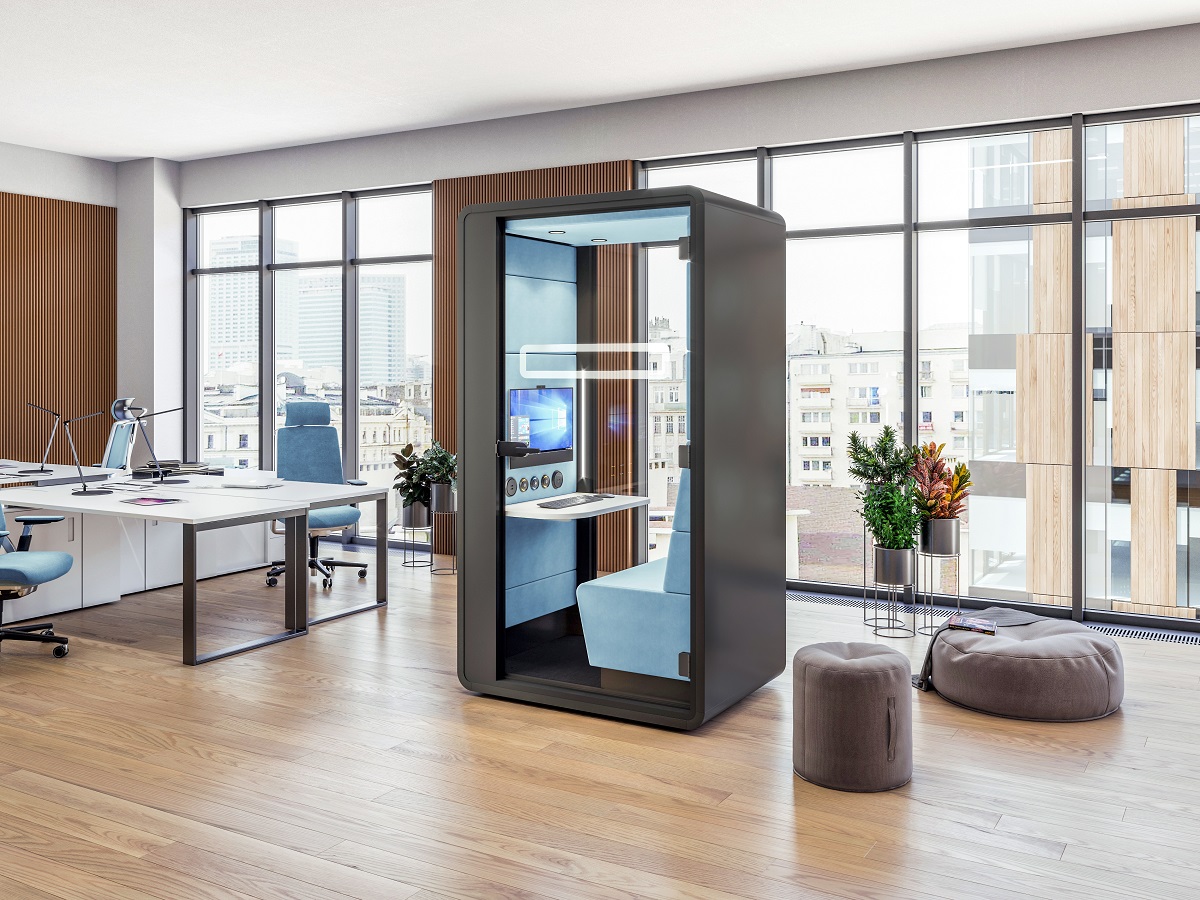 Flexible & Acoustic Lightweight, built-in casters and leveling feet; fine-tuned acoustic engineering that improves office soundscape
Comfortable & Ergonomic Integrated seating and 1.6″ depth-adjustable desk; energy-efficient, adjustable lighting & ventilation
Fully Featured Power outlet and USB ports; optional VESA mount for AIO computer or monitor; optional, adjustable LED video light strips to perfectly illuminate the face
>>> Check out hushHybrid's product page for more specs
---
An all-in-one acoustic office pod. At-hand. On-demand. Fully furnished. Fully equipped. Convenient and comfortable. HushHybrid workpod equals video-conferencing ease.