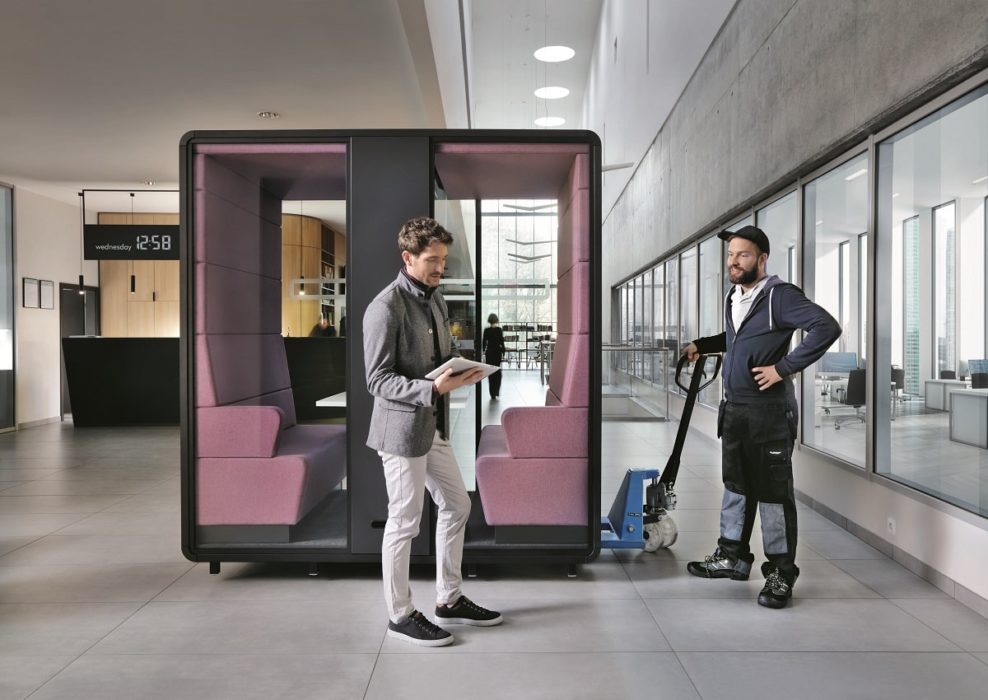 The short answer: office pod cost varies — a lot — per type of pod, caliber of acoustic engineering, included functionality or features, and level of flexibility in its design (i.e., mobility or modularity).
"Phone pods", or office phone booth prices range between $4,500-$11,500. Soundproof work pods range between $12,250-$19,500. Video conferencing pods range between $10,500-$15,500. Small office pods (< 13 sq. ft) range between $21,750-24,500; 2 person meeting pods, between $15,750-$17,750, 4 person office meeting pods, between $13,500-$19,500. Soundproof conference rooms seating 4-8 employees range between $18,750-$42,500.
Let's break it down a little more by portable office pod type. Then dig right into the 5 ways office pods outperform construction long-term.
Key takeaways: 5 ways pods > construction and are well worth the investment…
Work pods are flexible, constructed rooms are not; pods pay off long-term, while rooms don't. They present a more solid business case. They're also the easier, quicker option.

Pods are ready-made, ready to work, while structural rooms are just shells.

Pods are mobile and/or modular, making your workplace ready for anything. Hard walls are inflexible, limiting what's possible.

Pods are space-efficient, while constructed spaces often lead to wasted space.

Pods are the best privacy solution for open space offices — the only flexible way to give employees a variety of fully private work and meeting environments.
How much is an office phone booth?
Also called a "phone pod," office phone booth prices range between $4,500-$11,500. Take hushPhone as a prototype — a premium phone booth for the office delivering total speech privacy and excellent speech intelligibility, all while eliminating distracting "halfologues" from the open floor. Private calls are simply comfortable in hushPhone. Its spacious, upholstered interior, leaning armrest, fold-away laptop table, and adjustable environment make longer talks a joy. Modern, pleasant to use, and easy to move (with lockable casters and leveling feet for quick relocation by push), the Hush phone booth price and comparable phone booth office furniture fall within this $4,500-$11,500 range.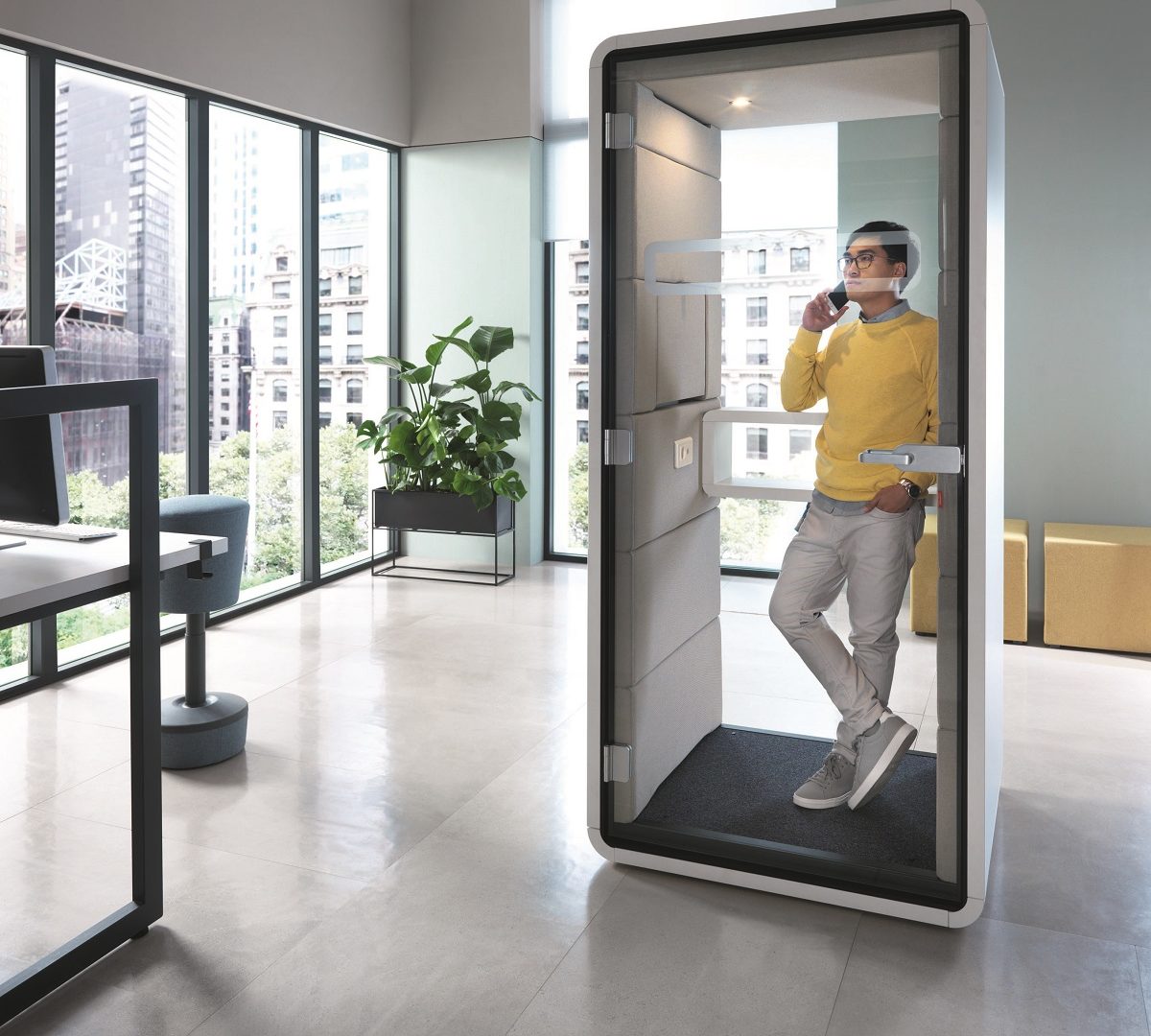 How much is a work pod?
Office work pods range between $12,250-$19,500. Consider hushWork.sit&stand, a quintessential work pod and acoustic cabin for the office — a private, quiet space for focused work. HushWork.sit&stand features a height-adjustable desk, a power module, and an optional Bluetooth speaker for unique flow. It's a top-of-the-line soundproof work pod priced within this range. Ask about the product here.