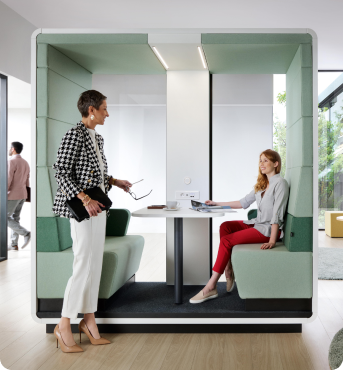 Even during office meetings, be yourself.
Read more
HushMeet.open.S – a compact, open acoustic booth for energized meetings
It's time we designed the spaces to abate sensory overload. Office design must account for the fact that we're all battling distraction and office noise. HushMeet.open.S, a compact-size and open acoustic booth, can host up to 2 persons at a time and allows to quickly create a dedicated meeting spot in the office.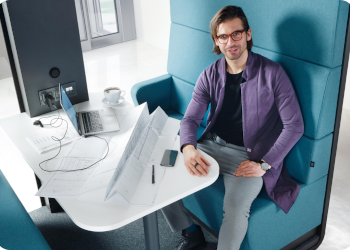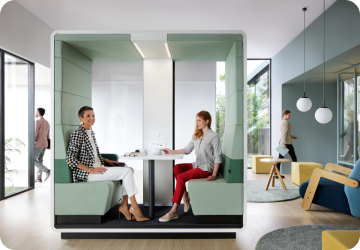 IDEAL ACOUSTICS THROUGH THE FINEST DETAILS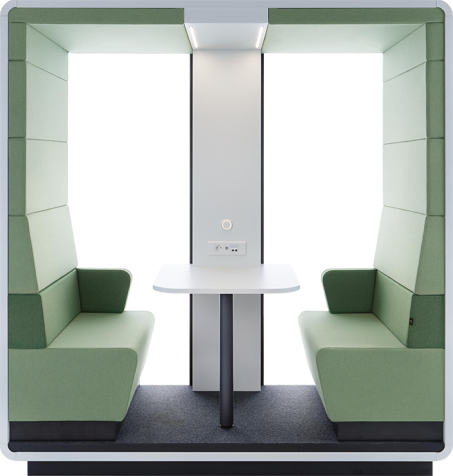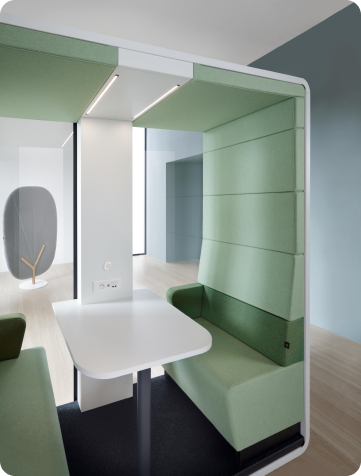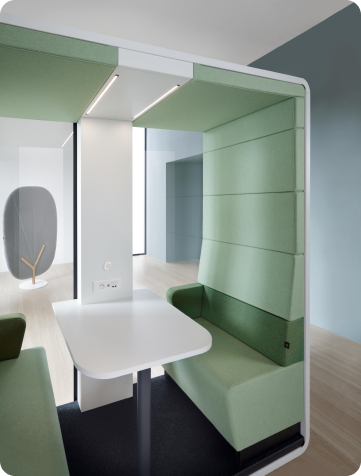 What is Hush in real life?
We test our pods and booths with cutting edge technologies in professional environments. And we're committed to bringing the best possible solutions to the market!
Open office noise is the volume of blaring TV (~70 dB). Hushoffice pods take this noise and convert into 36dB: a decibel level as peaceful as the sound of singing birds.
Inside Hush, every conversation is converted to the volume of a whisper, and can barely be heard from outside.
anti-virus coating
in each hush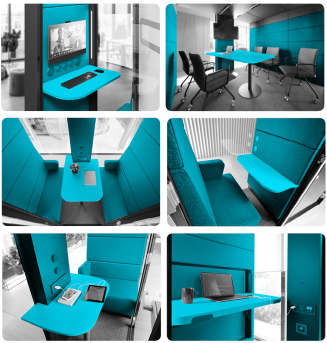 Safe space under control
Protection against viruses and microbes
technical features hushmeet.open.S:
Width


2150 mm / 85 in

Height


2300 mm / 91 in

Depth


900 mm / 35 in

Weight


375 kg / 827 lbs