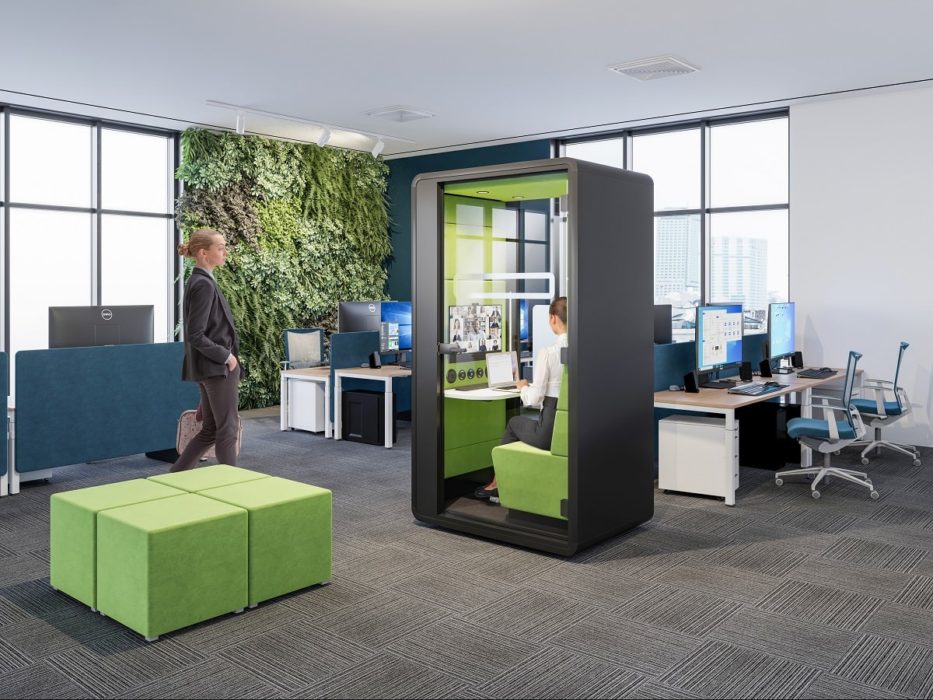 Hybrid meetings have become a permanent facet of the agile workplace. With some employees joining from the office and some joining from home, best practices are key. Let the following 16 tips help your team find the most effective protocols.
Summary: 16 tips for successful hybrid meetings
Introduce yourself
Stay present
Look directly into the camera when speaking
Think like a movie director to foster engagement
Display remote employees
Position on-site presenters for all to see
Leverage the good old Q & A
Include everyone in meeting activities
Improve speech privacy in the office
Test 1, 2
Mute your mic when listening
Pick the right format for the meeting
Remember that patience is the virtue
Appoint a moderator for larger team meetings
Go in knowing the goal
Regularly survey your team for feedback
Introduce yourself
When meeting new people, say hello and introduce yourself, describing your role with the company or project.
Stay present
The temptation to multi-task is ripe when meeting virtually since you can easily text or type under the radar. But presence respects everyone's time and attention. A sustained presence ensures you don't miss anything, too.
Look directly into the camera when speaking
When video calling, there is a tendency to lock eyes with attendee screens when speaking. Aim to look directly into your own camera instead. This engages others — strong eye contact makes people feel spoken directly to.
Think like a movie director to foster engagement
Hybrid meetings excel when organizers cater to the needs of virtual and on-site participants equally. Consider what each person sees and hears. It pays to think through these aspects of the remote attendee's experience, specifically, because they're the group often left out. Keeping them engaged on calls helps keep them engaged in general.
Lights, camera, action…
Mount the camera and position teammates joining from the office thoughtfully. When remote participants can see everyone, they feel more involved in the conversation. Make sure everyone can view all content referenced, too. The goal is strong attention across the board. Professional lighting, mics, video, and software also facilitate this.
Video conferencing office pods to the rescue…
Does your workplace lack one-person spaces for video calls? Consider a prefab, fully equipped solution like the hushHybrid office pod for video conference calls. Video call pods like hushHybrid are a stellar long-term fix because they're mobile. They can be moved around the office and relocated to new buildings as needed. They're an asset, not a liability.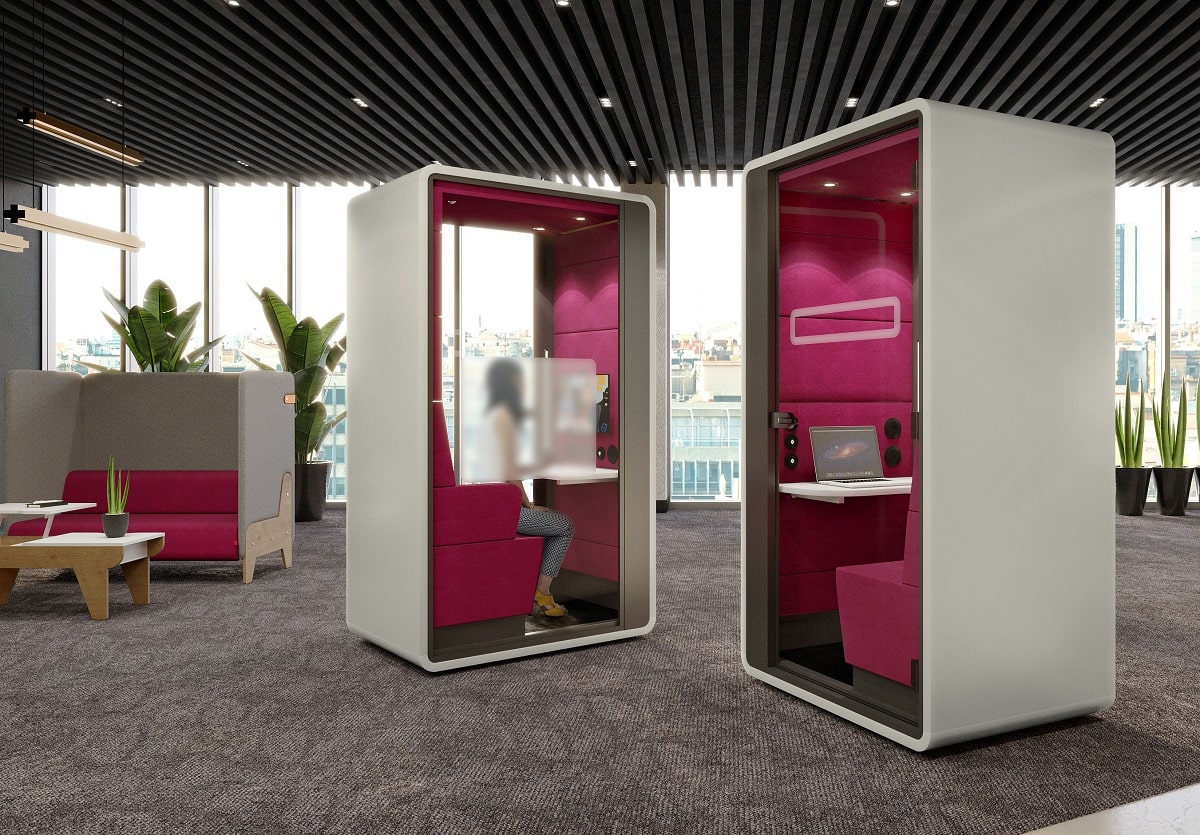 Display remote employees
If space allows, present remote participants on a big, separate screen in the meeting space. Yes, some people prefer to stick with a photo or avatar rather than a live video. But seeing every attendee's name and face on one screen is a surefire way to ensure attendees, presenters, and moderators acknowledge people equally.
Position on-site presenters for all to see
If the meeting has main presenters hopping on from the office, position them purposefully in the video conferencing space. This way, those leading the call won't miss any subtle verbal or nonverbal cues useful for communication. Ideally, remote attendees tune so deeply into the call that they forget they aren't physically present.
Leverage the good old Q & A
Surveying the group at stopping points is a superb way to spur conversation. If this is part of the agenda, mention it at the meeting's start to trigger full presence. Attendees will be prepared to lend feedback. They'll take time to think through the matter at hand. Consider encouraging people to submit their own questions, too.
Include everyone in meeting activities
Most in-person collaborative efforts can be replicated virtually somehow. Here, the basic video conferencing software tools serve. Make sure your tools allow everyone to participate to the same degree.
Improve speech privacy in the office
With speech privacy, employees are neither inundated with office noise nor anxious about being overheard. Without speech privacy, employees can be both distracted and stressed out. It's a foundation. Private work pods can help — they're like mobile speech privacy systems. Check out the Hushoffice collection of office pods for ideas.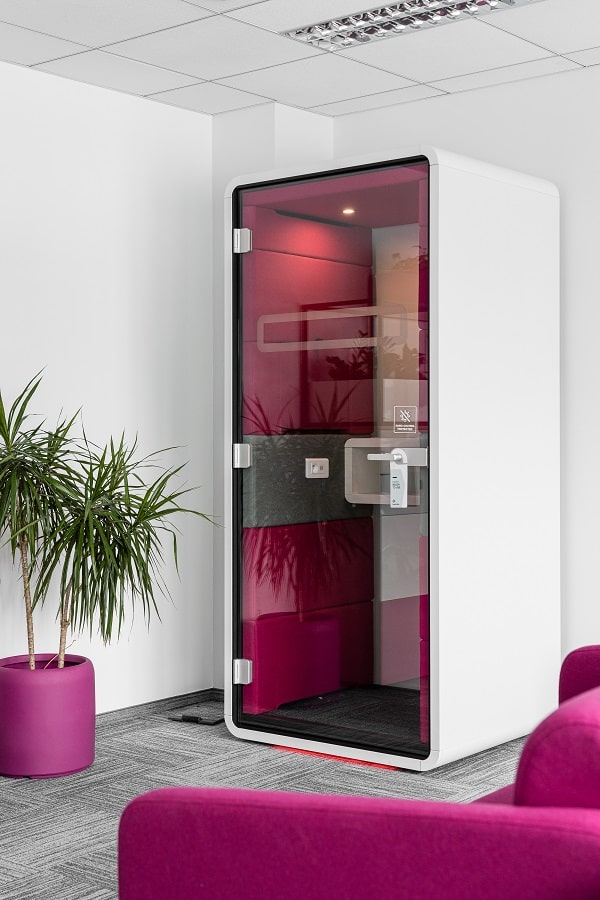 How to achieve speech privacy on the open floor…
Speech privacy can be achieved through artful space division. Acoustic treatments and soundproof pods work tremendously well, too. A mobile pod for the office like the hushPhone private call booth or the hushHybrid one-person video conferencing pod are stellar considerations if you're looking into pods. They're carefully engineered to block out office noise, protect speech intelligibility, and guarantee acoustic privacy. Sound made in an office booth like hushPhone or hushHybrid stays in said office booth. Lost on office acoustics? Check out our recent blog post: The quick, comprehensive guide to office noise.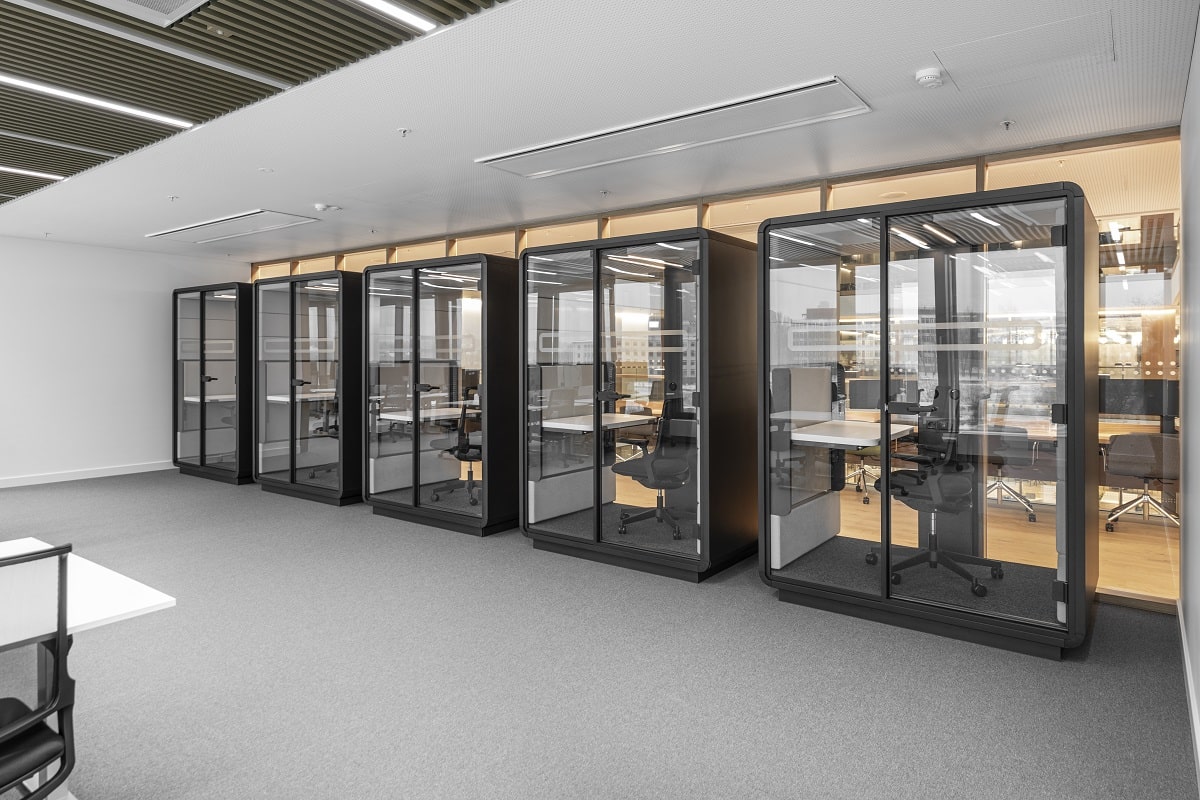 Test 1, 2
Always check your software setup, Internet connection, mic, and camera before the call. For important meetings, do a dry run. Little kills a meeting's mojo as well as audio and video glitches. A dry run gets all tech running smoothly. It also acquaints employees with the meeting's flow and content, turning a fractured meeting into a fluid one
Joining from home or remotely? A few tips…
Consider decluttering your space. Check lighting ahead of time. Your face should be well-lit, so it can be easily read via video. Reduce background glare as best you can. And join from the quietest zone available — ideally a separate room.
3 fun video call hacks…
"Focus assist" when sharing your screen to silence notifications…
If operating Windows 10, go to Settings > System > Focus Assist, and set the 'When I'm duplicating my display' option to 'On'. Or toggle it manually from the Action Center (bottom right of the Windows 10 taskbar). If operating a Mac, use a third-party app like Muzzle to silence desktop notifications automatically.
Auto-copy invite URL for speedy invitations…
When you are using the Zoom app, use the 'Invite' keyboard shortcut feature (on MacOS, it's Command+I; on Windows, it's Alt+I). Or find the auto-copy invite feature in your meeting software's general settings. Tick the relevant box to quickly invite people, bypassing the process of manual invitations.
Change your Zoom name…
When in a Zoom meeting, click the 'Participants' button, hover the cursor over your name, click 'More' > 'Rename', and change your Zoom displayed name temporarily. To change it permanently, go to the Zoom web portal, sign in to your account, click 'Profile', click 'Edit' in the top right corner, enter your new name, and click 'Save changes.'
Mute your mic when listening
Another simple one. Make a habit of muting your mic whenever you aren't speaking. If background office noise is a problem, look into acoustic space dividers as an immediate fix. For the long term, consider meeting booths for offices. They eliminate background noise for good.
Pick the right format for the meeting
Video and phone calls both hold their own. Attendees may have preferences regarding the two. Some prefer to connect via video for its "human" element. Others prefer phone calls for their foolproof ease, regardless of the topic at hand. Whatever the case may be, make sure the format fits the circumstances. And invite only those essential to the agenda.
Remember that patience is the virtue
Time zone differences and Internet lags can create delays and frozen screens. Hence patience is the way. Take time to hear each complete thought. Resist the urge to butt in mid-sentence. Instead, give people plenty of time to express themselves, waiting a few seconds before responding. Ask, "can I share a thought?" before diving in.
Appoint a moderator for larger team meetings
A third-party moderator can guide the conversation, steering it in the right direction. Without one, the meeting can be overtaken by one or two of the more talkative employees. A good moderator spots each interruption and gives the floor back to anyone who didn't finish their point. With different personality types at play, they're key to keeping it all fair.
Go in knowing the goal
As with any kind of meeting, a clear goal and solid agenda are crucial. Everyone should know what the aim is ahead of time. A rough outline of talking points works. A succinct opening message helps, too, in spelling out pertinent goals, deadlines, and responsibilities.
Regularly survey your team for feedback
Asking questions about core aspects of each meeting is a smart move. It gleans valuable feedback. And only through feedback can you continually improve meeting protocol.
Sample survey: hybrid meeting success
What do you enjoy about hybrid meetings?
What frustrating aspects of hybrid meetings do you encounter?
Are you satisfied with your microphone? Camera? Software?
What do you like and dislike about the software we use?
Do you prefer phone calls or video calls? Why?
Do you sense you have speech privacy when attending a video call from within the office?
Do you face any distractions when attending a video call from within the office?
Do you have enough private spaces within the office to take phone calls? To video conference?
What is your home office setup like? In what ways is it inadequate for phone calls or video calls?
When joining a video call remotely, are you able to engage in meeting activities and collaborate easily? What hurdles exist here?
What could we do to improve the experience of phone calls and video calls for our team?
Do you find that most phone and video calls are an appropriate length?
Do you prefer in-person meetings to virtual meetings? If so, why?
Have any tips of your own? Challenges we left out? What office equipment and tech have been essential for your organization? Any products on your wish list? If you're looking into office improvements at the moment, check out our recent blog post: 5 essential hybrid office investments. It will help you think critically about retrofits for hybrid working.
Summary: 16 tips for successful hybrid meetings
Introduce yourself
Stay present
Look directly into the camera when speaking
Think like a movie director to foster engagement
Display remote employees
Position on-site presenters for all to see
Leverage the good old Q & A
Include everyone in meeting acti