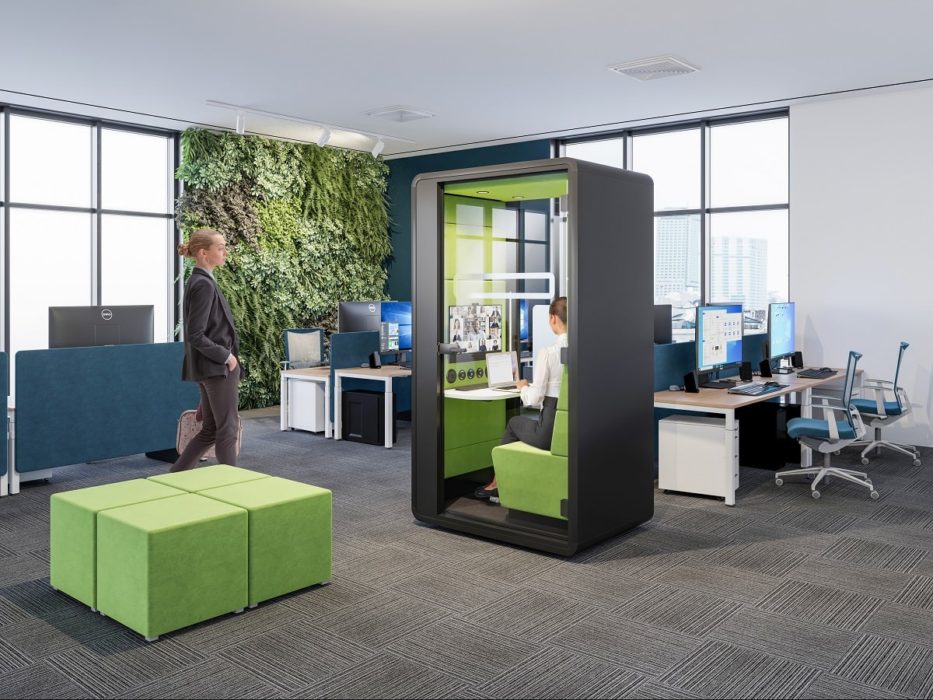 Hybrid meetings have become a permanent facet of the agile workplace. With some employees joining from the office and some joining from home, best practices are key. Let the following 16 tips help your team find the most effective protocols.
Summary: 16 tips for successful hybrid meetings
Introduce yourself
Stay present
Look directly into the camera when speaking
Think like a movie director to foster engagement
Display remote employees
Position on-site presenters for all to see
Leverage the good old Q & A
Include everyone in meeting activities
Improve speech privacy in the office
Test 1, 2
Mute your mic when listening
Pick the right format for the meeting
Remember that patience is the virtue
Appoint a moderator for larger team meetings
Go in knowing the goal
Regularly survey your team for feedback
Introduce yourself
When meeting new people, say hello and introduce yourself, describing your role with the company or project.
Stay present
The temptation to multi-task is ripe when meeting virtually since you can easily text or type under the radar. But presence respects everyone's time and attention. A sustained presence ensures you don't miss anything, too.
Look directly into the camera when speaking
When video calling, there is a tendency to lock eyes with attendee screens when speaking. Aim to look directly into your own camera instead. This engages others — strong eye contact makes people feel spoken directly to.
Think like a movie director to foster engagement
Hybrid meetings excel when organizers cater to the needs of virtual and on-site participants equally. Consider what each person sees and hears. It pays to think through these aspects of the remote attendee's experience, specifically, because they're the group often left out. Keeping them engaged on calls helps keep them engaged in general.
Lights, camera, action…
Mount the camera and position teammates joining from the office thoughtfully. When remote participants can see everyone, they feel more involved in the conversation. Make sure everyone can view all content referenced, too. The goal is strong attention across the board. Professional lighting, mics, video, and software also facilitate this.
Video conferencing office pods to the rescue…
Does your workplace lack one-person spaces for video calls? Consider a prefab, fully equipped solution like the hushHybrid office pod for video conference calls. Video call pods like hushHybrid are a stellar long-term fix because they're mobile. They can be moved around the office and relocated to new buildings as needed. They're an asset, not a liability.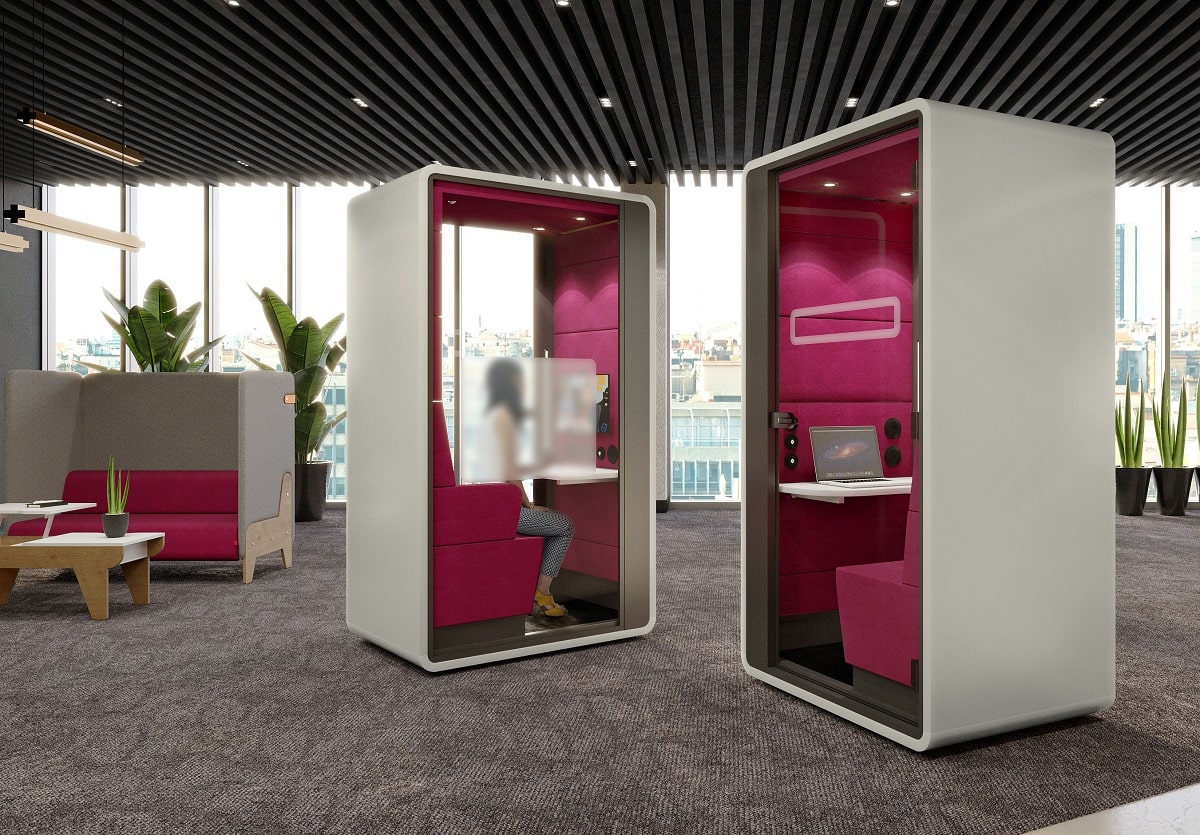 Display remote employees
If space allows, present remote participants on a big, separate screen in the meeting space. Yes, some people prefer to sti