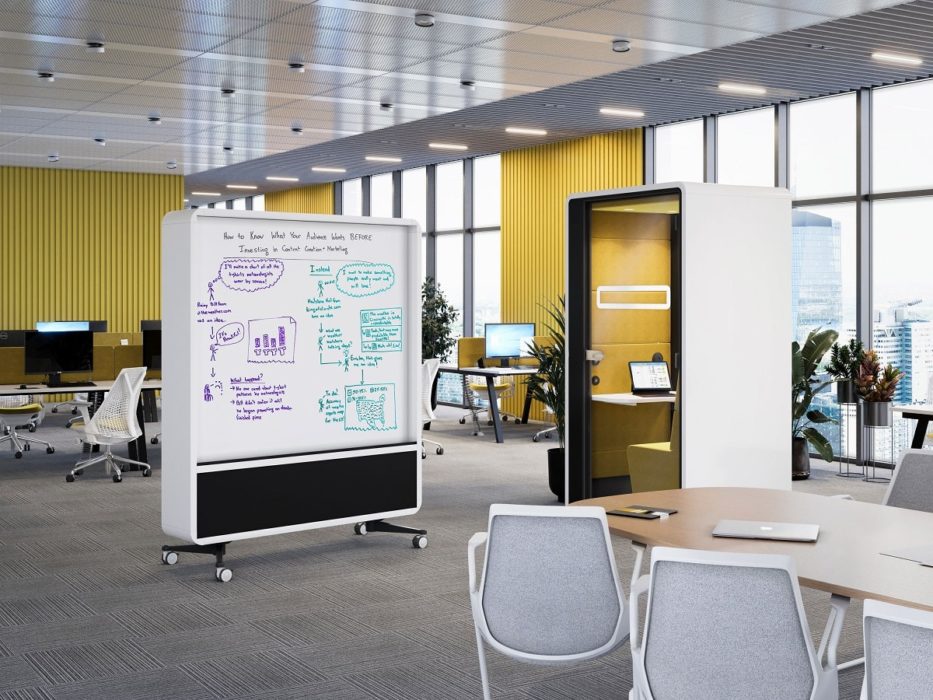 Did you see? We just released the hushWall mobile office divider. It's a double-sided flexible partition for flexible office and agile workspaces. Either side, customizable with 1 of 3 options: felt paneling, modified felt paneling (with a place to mount a TV bracket), or a whiteboard.
HushWall is big but wonderfully mobile. It's a one-of-a-kind, high-design room divider. It's built for the ever-changing needs of an agile office

– offers Eliza Donek, Product Manager, Hushoffice.
4 reasons you need hushWall in your flexible office?
Freely divide your space

Easily create impromptu collaborative or creative zones

Empower employees to work how they work best

Make the most efficient use of the floor plate
ENGAGE. INSPIRE. ADAPT. Customization options for the hushWall room divider…
Option 1 is a full panel of premium felt (several contemporary colors offered). Option 2 is a modified felt paneling — the same premium felt but featuring a place to mount a TV bracket. This option offers easy access to cables. Option 3 is a large whiteboard with a metal marker holder bar. All three include a storage cabinet.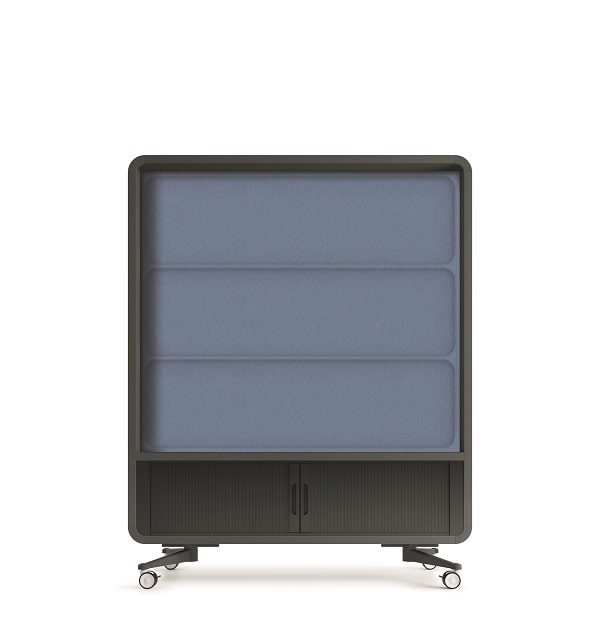 1. Freely divide your space
Agile working is a smart approach to work in our world of change. Because we